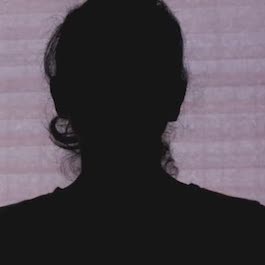 Interviewee: Marta (This is a pseudonym used for protection of the interviewee's identity).
Interviewer: Martin Mowforth
Location: San Martín, El Salvador
Date: 19 January 2019
Themes: Interview with Marta about her experience as a migrant on one of the migrant caravans from El Salvador heading for the United States during 2018. Interview conducted  in a car surrounded by much traffic noise.
Key words: migration; human caravan; 'coyotes'/traffickers; gangs.
Marta: Where do you want me to start?
Martin: From your departure from El Salvador, on the first caravan.
Marta: I went on the first caravan where there were a lot of Hondurans. I left from here in El Salvador on Friday 20th October [2018] and I arrived on Sunday [uncertain date] at 2 in the morning where we were crossing the Río Hietucumbando [?]. I was incorporated into the throng in the Ciudad Hidalgo Park where there were all the people from a caravan who still hadn't made it. I was with my grandson and a neighbour who had also come with me, and we were waiting for them to get up at 4 in the morning. They got up at 3:30 in the morning and we began to walk to get to Tapachula.
Our aim was to make it along the whole road and I'm not sure if it's about 38 or 40 kilometres from Ciudad Hidalgo to Tapachula; but we arrived at 6 pm, or around 5:30 pm at Tapachula. That was the first section that we walked in the journey. There were masses of people, going carefully because there were migration patrols and police too.
Martin: Were there coyotes as well?
Marta: Well the coyotes I found out when we were there … Yes, I did a lot to get to Guadalajara. We were there for two days and I saw this man who seemed suspicious to me, and we began to talk.
"What do you do," I asked.
"Right now there are many coyotes with your people. Because I know that with the same situation of the caravan they couldn't pass themselves off as mere people." And then, "Yes, I'm one of them," he told me. "I brought eight people here."
"Really? And it was no problem?"
I said to him, "Because you're charging a fee to get these people and to bring them here. And México is giving them food, and you bring them here."
"Yes, but only to get them to this point. There's a zone where they won't let them pass, where they have to pay; and I fear that they'll get rid of me too."
I don't know, perhaps it's the narcos, I don't know. He didn't explain it to me very well. "They won't let you pass through this zone and you could be kidnapped. So here I'm going to be with you and everything is relaxed, and I'm here to go with you if you want to go onto another state."
When we got to México City, I saw him twice, but I never got to know the people that he brought. I saw him because he's from here, a Salvadoran, and I had seen him in México.
Martin: And what did you do in Tijuana?
Marta: In Tijuana?
Martin: Yes.
Marta: Well, when we reached México City, they sent us to Tijuana. There they received us in the Benito Juárez Auditorium. There they told us where we were, all of arrived, and they put us up. Well, in my case, I didn't go in because I was carrying a child, and I hadn't registered in the caravan. I always tried to avoid it whenever they were passing lists around. Because I didn't want him to be recorded as being on the caravan to the United States; firstly because I didn't take him with me because I wanted to, rather because the pandillas (gangs) wanted him to join them. Because he was a child of 15 years old, so here in El Salvador when they become young adolescents, young men, they are obliged to join the gangs; and I was fearful of that. I'd already told his mum and she told me, "look, mum, you've got the have a chance to join the caravan." And thank God it happened and I brought him with me; I felt that I was saving his life because if he got roped into the gangs he would have only three options: prison, hospital or the cemetery. So, I brought him with me, thank God.
From the time when we began to enter México, as we were arriving in the streets there were lorries with water, fruit, food. And where we got to sleep there were medics who spent the whole night with us. For me it was a good experience and I thank God because at least we didn't suffer like others had done.
We didn't know if on an event like this – I went on the caravan – I didn't know if we were going to be able to eat or if there would be nothing to eat, where to sleep, or if anyone would give me water. You go ready for everything.
Also on the caravan you have two aims: one is to incorporate yourself into the caravan and to get through México without problems. There are organisers who talk with the authorities so that they allow safe passage, to go and not to have to spend anything, thank God. The other is the final point at whichever frontier. In our case we got to Tijuana and there, as we say in our country, "Snub, snub, each to their own house." So, once there, there were those who had relatives who came to collect them, others who stayed there waiting for documents, and others who wanted to enter the United States. And my aim was to get there to Tijuana, and to find out how this child could enter the United States, and with God's help my daughter also had contacts there, and so I managed to deliver him into the hands of some lawyers who had a house in Tijuana. We went there and I managed to leave him and he was there for fifteen days. Afterwards he had the bad luck, on the day that I came back to El Salvador, and when he was to get into the United States, the Mexican migration got him and he spent five days in jail at the frontier. But the same lawyers were able to get him out. But he was there for another 15 days because by chance a congressional representative arrived – he was a friend of a reporter who was a friend of my daughter, of the boy's mother. So she told him, "look, you're going to México to see the emigrants, aren't you? I'm not going to go because I'm going to Casa Venta; so you go and bring Vladimir back to me," she said (because Vladimir is Veronica's son). It's a case where they see the caravan and all of a sudden he says to me "they're going to interview me mum." And I was interviewed a lot too by reporters who came from Los Angeles to Tijuana. And that's how it was with the congressional representative who came and got him through, passing by migration. So he's in Florida hoping that one day I'll take a plane and he'll say I've left.
I'm still not completely happy; I wanted to see my son who also left because he's still in immigration. But I have faith in God that our walk and the sacrifice, the effort that we made – because we put up with storms, we got exhausted, we slept in the street, but …..
Martin: And how did you get back?
Marta: I came back when I'd already delivered the child and I said to my daughter "Daughter, I have nothing more to do here; the child is in the hands of the authorities who will look after him, who will deliver him to the North American immigration authorities. I'm going back to my country. So I bought a direct ticket, from Tijuana to Tapachula; from Tapachula to Guatemala; and from Guatemala to El Salvador. And that's how I'm here, thanking God.
Martin: By bus?
Marta: By bus. What a journey in the caravan and nobody is going to say I'm lying. I know that's how it was. Also I know that's a good caravan.
Martin: An adventure.
Marta: Certainly an adventure.
Martin: But do you want to do it again, or not? To try it another time?
Marta: Well I would say if in the case for example, I have two grandchildren and they said to me that they have problems and wanted to join a caravan, yes, I would do it again. Because a mother tries to help her sons in whatever way is possible for her. And I saw that whilst you go with God in the caravan, I always put myself as near as possible to the organisers and close to the reporters and the authorities – it's always best to be near them. And I used to get upon the trucks which migration had sent to give us rides. One lorry I didn't get up on was one that lost a lot of people – sadly they lost 100 people – we didn't notice because we were many thousands of people. There were rumours, but I didn't see them and so I'm not going to say that it's certain, but I did hear the rumours. They told us that they wanted to steal children too, there were rumours, but again I didn't see it so I'm not going to talk about it. There was an accusation that some people were stealing children in the night, but I can't be certain because I didn't see it. There were loads of people. But thank God, everything worked out OK for me.
Martin: Many thanks and good luck in the future. 
Marta: Yes, like I said, I'm an adventurous woman.
Martin : OK, thanks.