In December 2018, Honduran human rights worker Dina Meza visited London. Because of the danger of her work in Honduras, she is accompanied there by Peace Brigades International (PBI). Both Dina and PBI feature several times in 'The Violence of Development' website, for which she was interviewed in 2017 – see https://theviolenceofdevelopment.com/dina-meza/
The following report by PBI explains her presence in London.

In December 2018 Dina Meza, a celebrated Honduran independent journalist, was invited to the UK to speak at the FCO's Human Rights Day event. During her time in London Dina Meza met with the Minister for Human Rights; Lord Ahmad, All Party Parliamentary Group on Human Rights, as well as representatives of the Foreign and Commonwealth Office to discuss the human rights situation in Honduras as well as restrictions on freedom of expression and attacks against journalists in the country. She also met with NGOs and donors.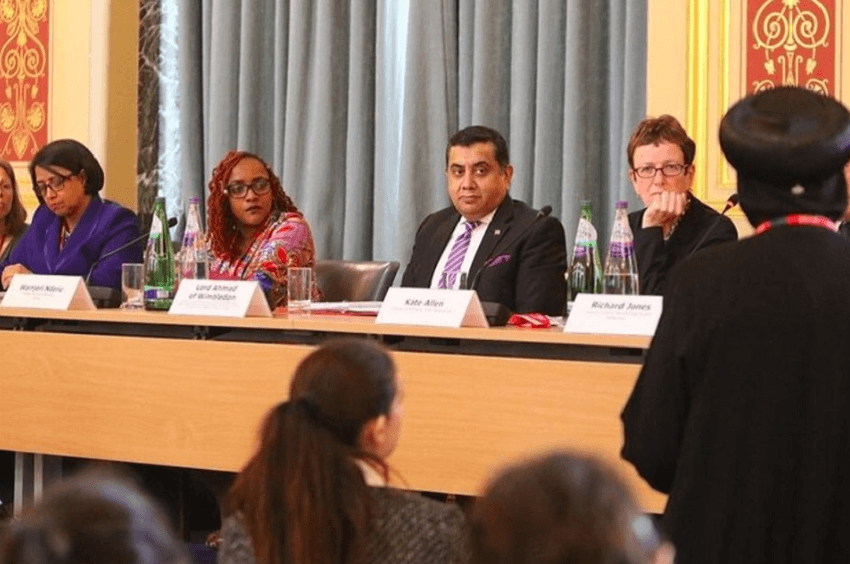 "We are joined by Dina Meza. She is a journalist in Honduras who is working to defend freedom of expression and information. And in case Dina, and after meeting her this morning, I would add this, a modest lady, and if she fails to tell you this herself is that she was named by Fortune magazine as one of the world's 50 greatest leaders of 2018. Why? Because of her work in this sphere. Thank you Dina for being here." – Lord Ahmad
Committed to defending freedom of expression and information, Dina has spent years investigating and reporting on human rights violations across the country. She is currently the Director of ASOPODEHU and the President of PEN Honduras, an organisation that supports journalists at risk. She is also the founder and editor of the online newspaper 'Pasos de Animal Grande', which provides information and legal support to at-risk professionals, students and journalists.
In April 2018 Fortune magazine selected her as one of the world's 50 greatest leaders of 2018, highlighting her key role in bringing international attention to the assassination of activist Berta Cáceres, as well as the state violence surrounding Honduras' volatile 2017 elections.
Dina works at incredible personal risk and has previously had to flee Honduras for her own safety. Due to the threats she faces she receives protective accompaniment from Peace Brigades International.
PBI UK
1b Waterlow Road
London, N19 5NJ
Tel/Fax: +44 (0)20 7281 5370
Email: admin@peacebrigades.org.uk
UK Charity Number: 1101016