Sources: Salvadoran Ecological Unit (UNES, http://www.unes.org.sv/2019/02/22/justicia-resarcimiento-danos-cerro-aguila/) and La Prensa Gráfica, 21 February 2019.
Key words: Salvadoran Ecological Unit (UNES); illegal logging; hydrological crisis.
The Salvadoran Ecological Unit (UNES) has alerted Salvadoran society to serious environmental damage caused in the Apaneca-Ilamatepec Biosphere Reserve within the Cerro El Aguila Protected Natural Area in the departments of Sonsonate and Santa Ana. The El Aguila range is the most important area for water provision in the country and provides shelter for hundreds of species of flora and fauna.
Since mid-February about five manzanas (approx. eight acres) have been deforested including some mature trees over a meter and a half in diameter. Such a level of felling will affect the area's ability to absorb water, warned UNES. The police have verified that the felling was conducted illegally.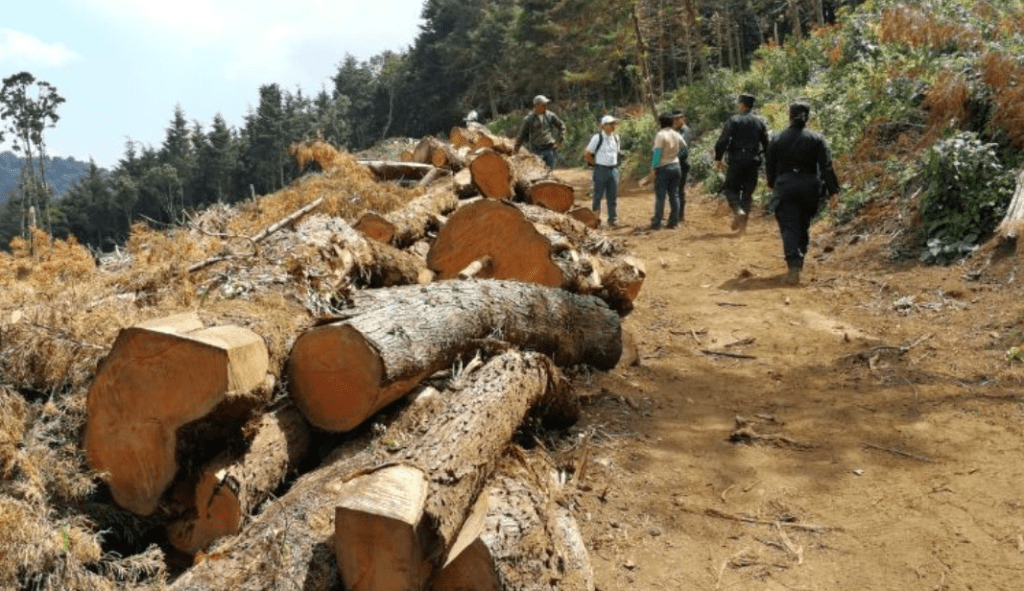 A representative of UNES commented: "We are in a country facing a serious hydrological crisis, we are the second most deforested country; the government must apply its conservation and protection policies. We are one of the 15 most vulnerable countries in the world as regards the threat of natural phenomena and we have sparse vegetative cover." She added, "This case is yet another example of the State's institutional weakness in matters environmental."
UNES called on the Ministry of Environment and Natural Resources (MARN) and the Ministry of Agriculture and Cattle Ranching (MAG) to carry out their duties to protect and conserve environmental resources and to investigate this destruction. Additionally, the Human Rights Ombudsman, Raquel Caballero, has called for protective measures for the municipal leaders of Juayúa and of the Sonsonate Roundtable for Sustainability who are now at risk after denouncing the felling.
Note: UNES also features in the Interviews/Entrevistas section of this website through an interview with former UNES officer, Carlos Flores.