By Martin Mowforth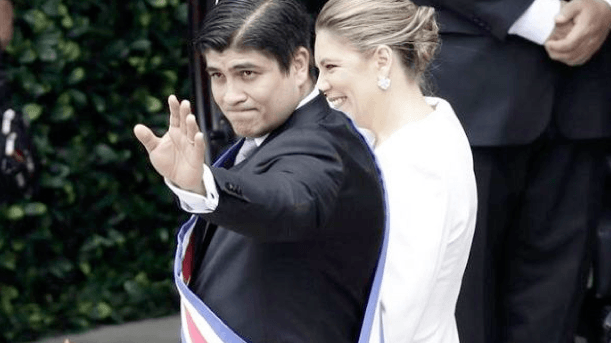 In May this year [2018], Carlos Alvarado Quesada of the centre-left Citizens' Action Party (PAC) was elected President of Costa Rica.
In his inauguration speech he declared that "Decarbonisation is the great task of our generation and Costa Rica must be one of the first countries in the world to accomplish it, if not the first. We have the titanic and beautiful task of abolishing the use of fossil fuels in our economy to make way for the use of clean and renewable energies."
Before becoming President, Alvarado was a journalist, writer and political scientist who had studied at the University of Costa Rica and later at the University of Sussex where he gained a Masters in Development Studies.
There is no doubt that Alvarado is keen to pursue and promote environmental initiatives, but the task of turning the country into what he calls "the world's decarbonisation laboratory" will not be an easy one. As an article in ENCA 69 (March 2017, 'Costa Rica's environmental reputation') pointed out, although the country produces well over 90% of its electrical energy without the use of fossil fuels, around 70% of that energy comes from hydro-electricity generated from large-scale dams, whose environmental credentials are increasingly questioned. Also the Costa Rican transport sector has generated growing use of fossil fuels as a result of the growth in car ownership and use in recent years, with so far few signs of a willingness to switch to electric vehicles.
It will be interesting to watch the statistics of Costa Rica's fossil fuel use during the period of his presidency.