At the time of this interview (2009), Martin Mowforth was a member of the CATAPA delegation investigating the problems caused by metal mining in Guatemala. (CATAPA is a movement of volunteers active on the topic of sustainability, focussing on the problems caused by irresponsible mining. It is based in Belgium.) Purificación Hernández from Honduras was an invited guest on the delegation. He represented the Honduran umbrella organisation ASONOG (Association of Non-Governmental Organisations) and in particular their campaign to represent and assist communities in the Siria Valley, badly affected by the Siria Valley gold mines operated by Goldcorp, a Canadian mining company.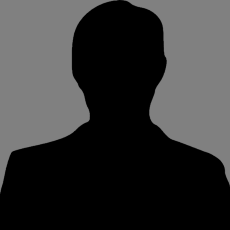 Interviewee:Purificación Hernández (Association of Non-Governmental Organisations (ASONOG)), Honduras, regarding the Honduran General Mining Law
Participants: Martin Mowforth
Location: San Miguel Ixtahuacán, Quezaltenango, Guatemala
Date: 25 July 2009
Context: Visit of a CATAPA delegation to the Marlin Mine, San Miguel Ixtahuacán, Guatemala.
Key Words: General Law of Mining (Honduras); mining companies; open cast mining; cyanide; Hurricane Mitch aid; Civic Alliance for Democracy.
.
Martin Mowforth (MM): We want to know more about the context of the law and its origins. I believe it was created after Hurricane Mitch.
(PH): After Mitch, yes.
MM: So could you tell us something about this and its effects on local communities?
PH: My name is Purificación Hernández. I work as a technician with ASONOG and also I have the job of coordinator of various actions carried out by the Civic Alliance for Democracy which serves as a political space for the struggle against the mining of heavy metals in Honduras.
MM: Can you tell us a bit about the origins of the Honduran General Law of Mining?
PH: The General Law of Mining in Honduras was decreed in 1998. The Law was approved in the National Congress in the middle of November 1998 exactly a month after Hurricane Mitch. There is more than enough proven evidence to suppose and believe that all the aid which Honduras received after Hurricane Mitch from North America (the USA and Canada) was conditioned by these countries as economic aid to help us get out of this natural disaster, but that it was given in exchange for the approval of a Law of Mining which favoured the mining companies.
This was from ten years ago, 1998, and we saw that more than 300 concessions were given to Honduran mines that are still open; there were some companies which are still working and others that were hoping to be able to work due to their politicking in our country so that they might continue working.
The Civic Alliance for Democracy (the political space to which I belong) was struggling against the approval of this decree, but the government wasn't interested. From this struggle against the Law of Mining we launched an attempt to see which articles of the law were unconstitutional. So we hired a lawyer, Clarisa Vega Venturas. She worked especially on a legal demand to clarify that there were at least eight articles of the Law of Mining which were illegal and which should be repealed. We went through the whole process to get it to the Supreme Court of Justice and on the 4th October 2006 the Honduran Supreme Court of Justice declared that not only eight articles were unconstitutional, but 13 articles in the Law of Mining were in contravention of the constitution of the Republic. And in that way we transferred the struggle from the streets to the Congress. With the support of the struggle in the streets we managed to get these 13 articles to be declared unconstitutional.
Sadly, although that was all very well, the current Law of Mining continues to favour the mining companies. Still now they have to pay only 1% [of their profit account] to the municipalities. They don't have to present any fund or guarantees for any damages caused by their operations. They don't have to consult the communities by means of open meetings for their permission or to ask whether they are in favour or not. There are many things which they still do very badly and against which we continue to struggle because we want to repeal this law, because we consider that while the law doesn't say anything about what this open cast mining produces, it uses cyanide, and we are getting absolutely nowhere because our government doesn't have the technical or professional or economic capacity to supervise the mining companies.
We believe that the governments of Latin American countries do not have the facility to regulate, to stop or to obligate the mining companies. So we cannot allow them to continue working in our countries.
MM: Thanks.
END