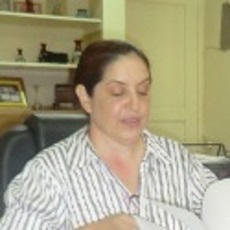 Interviewees: María Consuelo Sánchez, Director of the Asociación Quincho Barrilete
Interviewer: Martin Mowforth, Karis McLaughlin, Alice Klein, June Mowforth, Ken Martin, Sue Martin
Location: Managua, Nicaragua
Date: 6th July 2009
Theme: Violence and abuse against children; family breakdown; The Quincho Barrilete programmes.
Keywords: TBC
Notes:
.
María Consuelo Sánchez (MS): When there's a holiday the kids also think they have a holiday from the Centre. So they don't come in, or very few of them come in. But it's OK … XXXX … The important thing is that they always treat the Centre of Attention as an alternative to their problems. Normally there are 60 – 80 kids with us each day, one session in the morning and one in the afternoon; and the rest of them are in their communities, because the Association attends to an average of 200 children annually. Some finish the process of care; others don't. But we get an average of 200 – 210 annually. The kind of attention which Quincho gives includes those children who are interned with us for very short periods whose lives are at risk. The person who rapes them or abuses them is within their family, and this includes the period whilst the abuser is being processed by the police until they go to jail. The other kind of attention is for those who come and go on a daily basis, from Mondays to Fridays, and who live in the communities.
Interview Team (IT): These latter still live with their families?
MS: Yes, one characteristic of these children who we look after is that almost all of them have a family, and our studies reflect the fact that the families do not know how to educate them in any way, don't know how to look after them, and live in poverty, with violence, lack work and opportunities, and suffer social exclusion. So the child leaves the family, and then they go through a stage of rebellion, and the family kicks the child out. Then this pushes them into drug abuse, alcohol abuse and into being victims of sexual exploitation, and on top of all this the problem we get is sexual violence. So, it is the abuser in the house, the stepfather, or the uncle or the neighbour who carries out the rapes. So all these circumstances are what push the children into this situation.
IT: But who are most at risk? The ones who live with you in AQB's centres?
MS:  Yes, for example those who have only just been raped stay with us. Police proceedings are very slow during that time, and so the children stay with us. It's important that we work in parallel with the family, not just the boy or girl, because one of the problems which we always face is that the family is afraid to make the denunciation/accusation. For example, if it's the partner of the mother of the girl who raped the child, then they're afraid to make the denouncement because she knows that she'd then be left on her own and that she wouldn't have any economic income – so rather than that, she chooses to learn to live with the rape. So things then return to normal for the mother.
IT: ….
MS: So, in our programme of family empowerment, for example, say we have to confront a neighbour in a community which says "it's the child who offered herself, it's the child who was guilty, she took advantage of the man who was alone and knew that he had work and money." This is really difficult because it's a struggle against a cultural problem in this country versus what we could say are the rights of the child. Then the boy or girl becomes depressed and stay away from school; then the parents put them to work because they aren't studying. On top of this you have the problem of poverty where the mother has to go out to work leaving the kids uncared for. So this is a vicious circle; poverty is a vicious circle. And this country is very, very impoverished, and there is a lack of opportunities for work; and along with this problem you get a majority of parents with very low levels of education. Perhaps they have managed to get through primary school, which is six years, no more, and they can barely read and write, so what are they going to work in? Selling water, selling in the streets at the intersections. I always ask and say that a mother who arrives home after spending all day in the sun and having earned very little, on seeing their child, an adolescent rebel going through the normal stage of adolescence, then the mother goes … XXXX. And our studies tell us that these families are dysfunctional and hardly ever do you see the mother with the father of her children. In fact the mother is never with the father of her children. So normally what happens is that the mother seeks another partner or marriage and then has another child with the new partner, and then the same happens again. So she has three or four children all by different partners. Finally, when the children are bigger there comes the moment when the last partner … XXXX. So it's very, very difficult.
IT: What proportion of the children who you deal with here at Quincho have been abused?
MS: Sexual abuse is about 30 per cent. I could give you some statistics here – there's another big percentage who have been raped.
IT: How many have been raped?
MS: It's a study which we did some time ago about the population of children when they enter the centre.
IT: The most at risk who stay here?
MS: Yes, we have three places which give attention with different phases of care at each. This is the place where originally the girls most at risk stayed. The girls who are being sexually exploited are in a house which we have by the side of Parque de su Jardín, by the Mercado Oriental. The Parque de su Jardín is a centre where we have around 70 boys and girls – already some have reached adulthood, and many take drugs. The profile I want to give you at the moment is that here we give literacy classes from the age of ten, 75% of them attend school – about 15% of the boys and 29% of the girls/young women don't attend school – always it's the women who have less education.
Here is the problem: 76% experience intra-family violence; 31% experience sexual violence; 58% spend much of their time on the street; 18% (almost 19%) are at risk of commercial sexual exploitation; 21.4% have been victims of commercial sexual exploitation; and 31% work on the streets, either selling or simply playing. Basically, the children who are not at school are on the streets.
IT: But is there also a certain proportion of children who are selling on the streets during the afternoon but who during the morning go to school?
MS: Yes, but we're against that because this is what happens – for example, if the child goes to school in the morning and in the afternoon goes out to sell, when do they get down to any of their own studies/homework? This is like a family breakdown …. intra-family violence, how much physical violence and psychological violence do they suffer – as well as the sexual violence that we've already talked about? How much hassle, how much abuse, how many rapes, how many attempted rapes?
IT: And how are children referred to Quincho? By the police? By the Minsitry of the Family?
MS: Yes, we get them from the police, through the Ministry of the Family or through work that we do in the community. We sometimes identify some cases and take them, but we inform the Ministry of the Family. Everything is coordinated with the government.
IT: Do you not have any street educator teams working in the streets now?
MS: No, but remember that within our work the psychosocial team is permanently in the community? Why? Because our work is now as much with the family as with the child. So we make interventions in the family whilst the child is there in the house with the family.
IT: Do you have education programmes for the families in your centres or do your teams go to the houses?
MS: Both. We have both schooling for the parents who come here and family interventions which we make in the homes. Because if there is a situation of really bad violence or a lack of communication, it's best to approach them in the family.
IT: Are your centres solely for the children? I expect that there are some cases where the women, the mothers, also need protection?
MS: Yes, but what we do is coordinate with other NGOs which look after the mothers.
Now, this is interesting because the girls almost always have worse problems than the boys. For example, in intra-family violence it's almost equal – 33% and 34%; but in terms of physical violence, dishonest abuse, the girls are always on the receiving end more than the boys; psychological violence is equal; as regards sexual violence, 6.4% of the boys and 28% of girls; as regards rapes, 2.1% of boys and 15.7% of girls; attempted rapes are greater on the girls than the boys; and commercial sexual exploitation is equal. All sexual violence has increased a lot.
IT: Entrapment?
MS: Entrapment is a situation where the person lives in sexual exploitation and knows that they are living with it, in which case the process of recuperation is much slower, because, as in my case for example, I was the victim of sexual exploitation but I was clear that it provided me with money, an economic benefit. That gave me the power to go to a restaurant, to change my clothes and that type of thing. So it was an option for life which I had. And it's more difficult to break that when you are clear that it's a sexual activity which brings you money. I didn't like it, but it paid and poverty presses you to do things like that. Here, on the other hand, I enjoy what I am doing.
But it's difficult even now because already the link has been broken, including with the family.
IT: What do you mean by 'dishonest' abuse?
MS: Dishonest abuse is a proposition – it's someone who proposes "I am going to have something with you and I am going to give you something …" But nothing happens; it's punishable by law because in this case it involves minors. Now, for example, we have a serious problem with health because many of the children come to us under-nourished; 30.5% have psychosocial problems; 28.2% are depressed; sexually transmitted diseases have increased a lot in recent years. Nowadays we attend to many more children who are being sexually exploited, something like 60%.
Suicidal tendencies are about 9.4%. We have had children kill themselves because of the type of life that they lead. We get self-mutilation and attempted suicides. In terms of disabilities, we have some disabilities. We have a boy of 17 and a girl of 15 who had a baby and we pray that nothing is transmitted vertically to the child. But what we try to do here is assess the characteristics which the children have. We have had orphans, we have had child labourers, we've had victims of sexual exploitation, kids who have lived on the streets for seven years, kids who use drugs and alcohol, particularly the glue-sniffers, we've had depressives, psychosocial problems, paternal irresponsibility at an early age when fathers abandon the babies.
IT: Do you have a programme for mothers and babies or for those who are pregnant?
MS: Yes. We have the 'Club of Pregnant Adolescents' for when they enter the centre. That gives the guidelines for child rearing and, above all, how to accept the situation because many times they are such children that they don't want to accept the fact of the pregnancy; but as abortion is penalised in Nicaragua, they have to have the baby – there's no other option. They also learn to read and write, without going to school. And femininity, they've been a victim of physical and psychological violence from the father, made pregnant at an early age, perhaps when they are just 15, and perhaps the family are violent and the mother abandons them. Or perhaps they live with the father, hardly able to read and write.
IT: Is it a recent problem?
MS: I think it's a problem for the whole country because the truth is that I consider that if the mother is not prepared for this the child will be a victim of these circumstances. Sadly the government does not provide preventive measures for pregnancy. The woman has to have a minimum of five children before they will operate. So the mother cannot decide to have just one or two. So this generates yet more poverty. At the same time, whatever type of contraceptive the woman wants has to be bought by her – it's not supplied – so the woman gets pregnant and has a pile of kids. And as we were saying before, normally it's not with the same partner. So, "I have 5 or 6 kids; I don't have a house; I don't have work; I have no opportunity; the government, the state gives me nothing; so I get poorer and poorer."
IT: Do you promote the use of condoms?
MS: Yes. That's one of our strongest tasks because more than anything it's part of the prevention of STDs and HIV. It's part of their education as well because we consider that, more than avoiding pregnancy, the power to be aware of what they have will be of use to them all their lives. It's one of our really important roles, but it's hard.
….
39.3% take drugs; the girls are more into alcohol than the boys because of their depressive state and all the trauma of violence that they suffer. ….
IT: Even in our country which is more developed, women use alcohol more.
MS: It's the women who bear more social pressure because they don't have a house, a husband, work and all that. The average age at which they start work is 12 for the boys and 14 for the girls.
IT: What's the lowest age?
MS: 8 years old. And this brings consequences for malnourishment because on the street they don't eat well. Being on the street is like an addiction – the stimulus of the street. But they also get HIV infection, physical, sexual and psychological violence. But they do get tired and worn out by being on the street.
Tremendous problems on the street. 51% of boys were outside the school system and 71% of girls after the average age of 13. For all these reasons they are outside the school system. Just imagine being a pregnant child out of the school system. 16% of the girls had left school because of being pregnant. And out of the total of 172 children surveyed, 73% had deserted school.
IT: Who did these studies?
MS: We do a profile of all the kids who enter our system.
CONVERSATION ABOUT BEN GASCOYNE
MS: ABOUT VOLUNTEERS: They're from a Spanish university and they commit to produce something, a document or some product. They're doing a communications strategy with a view to being able to project the Association internationally, with the aim of generating more resources. For example we have a Japanese volunteer who helps us a lot in the handicrafts work – he's lived with us for two years now. He says he likes Nicaragua better than Japan.
We have some agreements with, for example, PLANAGUA, a Canadian NGO. They sent a social worker and left with us a diagnostic report on the social work that we do. We always ask that they know they have a command of the language, because if they don't and they come for less than two months then it is hopeless and we can do nothing. One thing that they can do for us is produce a diagnostic report, an evaluation. We are particularly interested in this because of the quality of the relationships that the children have with their families. With mothers for instance, 34% say it is good, 9 regular, 9 bad and 1 violent and very bad relationship and 16 say that they don't live with their mother. With the father, 9 say it's good, 14 regular, 11 bad, 1 violent and 16 don't live with them. With siblings, things are much better, 65% say it's good, 19 regular, 8 bad, and 3 violent – an increase. (In my case, my mother mistreated me, I mistreated my brother, and so it would be obvious that I would then mistreat my offspring.) And 15% live without siblings. …. With stepfathers 5% say it's good, 3% regular and 10 bad. Probably there's a lack of information here. Probably this reflects poor information because when some kids arrive, they are extremely closed and don't want to talk. In the case of the stepmother, we never get good information. It seems that it's always a bad relationship. In the case of grandfathers (21 of them), they do somewhat better than uncles and partners because they have their own partners. Cousins and nephews/nieces also do better than others, possibly because they aren't part of the live-in family.
SHOWED PHOTO
MS: I believe that this is one of the achievements that we have made because it has enabled us to take many decisions about our work. When Quincho Barrilete began, we had this idea about care that separated the boys from the girls. Each house/centre got its own money and gave its attention/care accordingly. Now we have a Quincho Barrilete much more integrated and I believe that this is one of the things which has helped us a lot, because in the end we are only one project.
MORE ENGLISH
MS: We have made a care programme, detailed in these supporting documents, which more or less show the route that the kids who enter follow. We register the child and carry out a diagnostic inspection of them and their family situation. It is this which yields the statistics which we have given you. After designing a care plan which includes the denouncement, the health care, special protection (the laws of the country allow for special protection), and psychosocial care for the strengthening and conscientisation of the family. Then we see a small advance – the idea is that the child follows a clear programme of need – only one for each child.
If I'm in the community, for example, and I detect that a particular child is referred to me by neighbours – maybe a neighbour tells me that there has been a certain situation, maybe sexual exploitation of an adolescent, maybe the mother has put the 13 year old to work in a dance salon – then, ….
MORE ENGLISH
MS: So after that detection, or after the study of that detection, and after all that we do with the family so that a child can enter our programme ….
MORE ENGLISH
IT: Who has access to these files?
MS: Only … XXXX …
IT: So they come from the Ministry to here?
MS: Only that.
After we have all the necessary information for their registration, then all that remains is to include the child. And that's when we do the diagnostic of the child and their family. This includes a socioeconomic evaluation of the family, whether the child goes to school (because Quincho also supports the school). And if I see that the father or mother has some form of income, then we can support with other things, but not with uniform because we don't want to take over the responsibility of the parents.
MORE ENGLISH
MS: So when we have all the background information collected, we send a psychosocial report to the Ministry which gives all the information and all the support that we have given along with a full picture of the family situation.
IT: The Ministry of the Family has social workers?
MS: Very few, and they're very weak.
END