On 20th May, the online newspaper 'Breaking Belize News' carried an item by Aaron Humes entitled 'European Union provides further support for activity in the Belize-Guatemala border area'. We are grateful to Aaron Humes and Breaking Belize News for their report which is summarised below.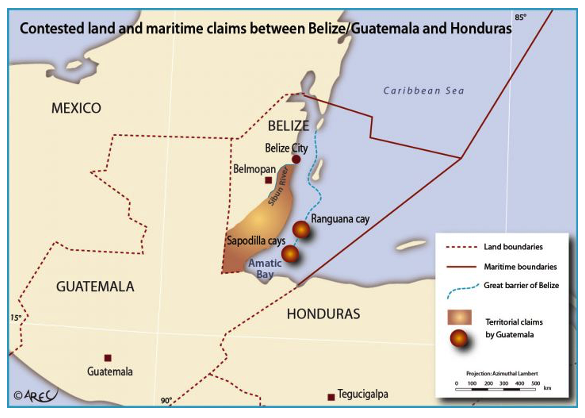 A new European Union funded project aims to support the political and diplomatic processes in the Adjacency Zone between Belize and Guatemala – see ENCA 73 (June 2018)[i]. The Organisation of American States (OAS) is charged with implementing the conflict prevention and preventive diplomacy activities that are funded as part of this project.
The project funding covers activities ahead of the International Court of Justice ruling on the border dispute case between the two countries. Ambassador Marianne Van Steen (EU Ambassador in Belize) said, "we recognise that peace and security are essential for sustainable development and regional stability. This is why we remain committed to continuing our support for the implementation of Confidence Building Measures in the Adjacency Zone between Belize and Guatemala."
The EU says it upholds a peaceful resolution of the Belize-Guatemala Territorial Differendum to help the economies, trade and cooperation in both countries and as a way to enhance security and development in the region.
---
[i]   Mowforth, M.,June 2018, 'Guatemalans vote 'YES' for ICJ Resolution of Belize Dispute', ENCA 73, p.7, London.